Dear members and friends,

On behalf of China Real Estate Chamber of Commerce Hong Kong and International Chapter (CRECCHKI) and the 19th Anniversary Dinner Organizing Committee, I welcome you all to our 19th Anniversary Dinner. We are especially honoured to have our Guest of Honour, Dr. The Hon Leung Chun-Ying, GBM, GBS, JP, gracing this Anniversary Dinner. What a tremendous privilege to have you all with us this evening!

Does absence make the heart fonder? It is a joy indeed to be sitting round the table again after a break of two years, despite the COVID protocols requiring us to regrettably half the number of guests joining. I hope this "intermission" has been for you perhaps a special time of quiet endeavors and unhurried introspection. There is so much to catch up!

We at CRECCHKI has been very busy the past two years. Our ways of meeting may have changed but events organized for members stay plenty and rewarding. Members of our Executive Committee and of the various committees have worked extra hard to deliver the best in this extraordinary time of restrictions and constraints. In the past year of 2020-2021, a total of 50 events have been hosted by us, against all odds. In addition, CRECCHKI has proudly supported 53 events for 22 like-minded organizations.

From Sharing Luncheons, Guru's Breakfast ChitChat, to talks, tours and Focus Group Meetings, members joining our events continued to be inspired by state-of-the-art practices and bleeding-edge thinking in our industry and beyond. Over the past two years, CRECCHKI's Government & Research Committee has published nine research papers on the economic and business situations of Hong Kong, with particular attention to the local real estate landscape from a professional perspective. Recommendations and comments on public policies, land premiums, as well as ESG issues have also been diligently submitted to respective government bodies. More than ever, our industry embraces a futuristic, cross-disciplinary approach, which is aptly reflected by the Smart City Symposium earlier today. I hope that you have enjoyed this landmark event brought to you by our amazing Symposium 2021-Smart City Organizing Committee.

As the voice and force representing a forward-looking profession, we at CRECCHKI hold close to our hearts the well-being of people and our larger dynamic environment. Our leadership and scholarship programs are designed to nurture visionary professional leaders who value past heritage and gaze forward to a luminous future.

In the year ahead, CRECCHKI will be celebrating our 20th anniversary. We will continue to champion sustainable development on different fronts and will focus our efforts to support carbon neutral initiatives, a national and global objective. If your heart or your business resonate, I sincerely call upon you to join and be a partner with us in this worthy mission for our shared future. We live in a very interesting episode of history. Just as much as ever, we need smart brains and good hands to carry us onto the next exciting chapter!

In closing, I wish to thank our generous sponsors and supporters, who have made our work at CRECCHKI possible. And gratitude to our members, who have contributed to our organization such a unique and inspiring composition of brilliant professionals. Last but not least, my heartfelt thanks to our Executive Committee, for their tireless efforts and remarkable stamina to bring CRECCHKI to a whole new level of excellence.

I wish you all a delightful evening in celebration of CRECCHKI's 19th Anniversary. The year 2022 is going to be one of a kind!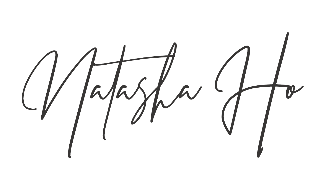 Natasha Ho